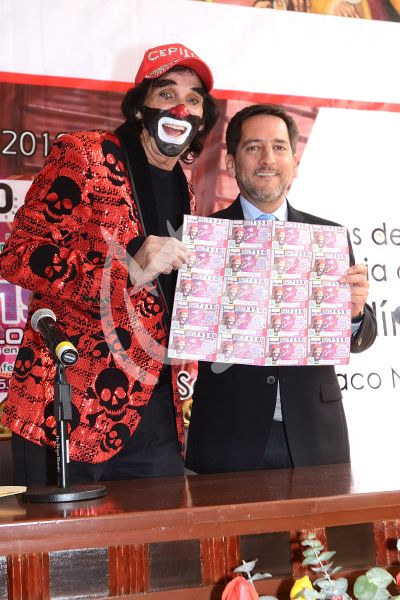 Cepillín te da el ¡premio mayor!
January 31 2018
Ricardo González "Cepillín" es la imagen del billete del premio mayor de la Lotería Nacional de este martes 30 de enero, para celebrar sus casi cinco décadas de carrera artística/México, 30 de enero 2018.
All images are for Editorial Use only and they can not be copy, download or reproduced without permission. The open access to our Photo Library is for entertainment only. If you are interested in our materials for your blog/page/social network, please Contact Us.