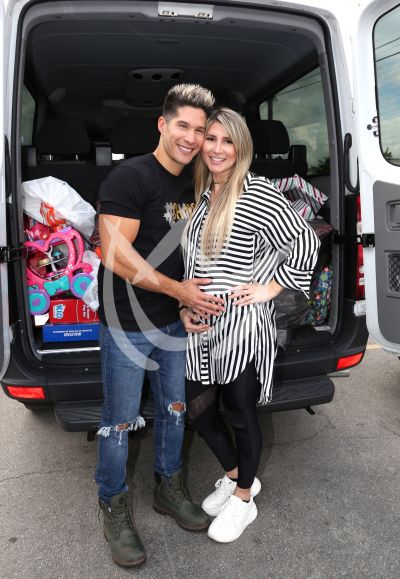 Chyno y esposa ¡besos!
December 14 2018
Chyno regala alegría y juguetes en una escuela de niños con padres de bajos recursos para celebrar la Navidad. El cantante llenó la camioneta de regalos que había recopilado y se los llevó a los niños de Homestead, no sin antes despedirse con un beso de Tashie, su esposa, quien dará a luz en febrero/Miami, 13 de diciembre 2018.
All images are for Editorial Use only and they can not be copy, download or reproduced without permission. The open access to our Photo Library is for entertainment only. If you are interested in our materials for your blog/page/social network, please Contact Us.