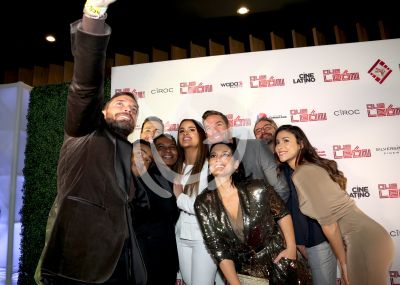 Julián Gil y Qué León elenco ¡selfies!
January 24 2019
Clarissa Molina, Raymond Pozo, Frank Perozo, Miguel Céspedes, Jaime Mayol y Celinés Toribio celebran con una selfie con Julián Gil el estreno de su película "Qué León", estelarizada por Ozuna que estrena este fin de semana en Estados Unidos/Miami, 24 de Enero 2019.
All images are for Editorial Use only and they can not be copy, download or reproduced without permission. The open access to our Photo Library is for entertainment only. If you are interested in our materials for your blog/page/social network, please Contact Us.