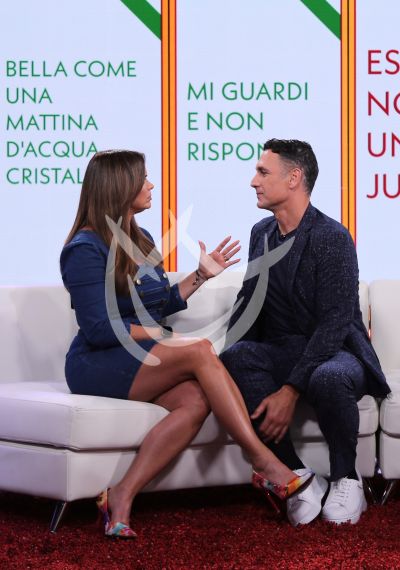 ¡Todas quieren un beso de Raoul Bova!
May 15 2019
El galán de "La Reina del Sur 2", Raoul Bova visita Un Nuevo Día y juega con las presentadoras ¿quién quiere beso?/Miami, 15 de mayo 2019.
All images are for Editorial Use only and they can not be copy, download or reproduced without permission. The open access to our Photo Library is for entertainment only. If you are interested in our materials for your blog/page/social network, please Contact Us.