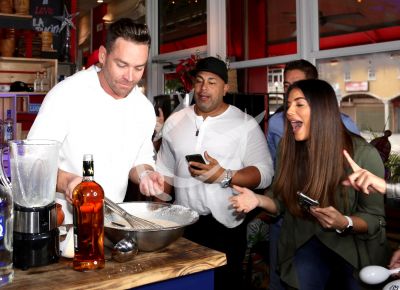 Gaby Espino y Jaime Mayol go coquito!
December 18 2019
Gaby Espino acompaña a su novio Jaime Mayol al restaurante "La Placita", donde lo grabó y apoyó en la competencia con Zuleyka Rivera y Amaury Nolasco para ver quien hacía el mejor coquito, bebida típica puertorriqueña en estas fechas/Miami, 18 de diciembre 2019.
All images are for Editorial Use only and they can not be copy, download or reproduced without permission. The open access to our Photo Library is for entertainment only. If you are interested in our materials for your blog/page/social network, please Contact Us.