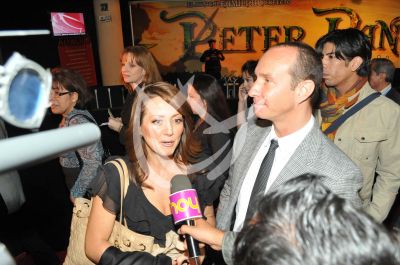 Andrea y Erick ¡de ensueño!
October 07 2011
Andrea Legarreta y Erik Rubín llegan juntos a la develación de la obra "El Pelón en los Tiempos de Cólera", protagonizada por Héctor Suárez Gomis. La conductora del matutino "Hoy" y el ex Timbiriche desmintieron los rumores de separación: "Tengo lo que siempre soñe: una familia", dijo Erik/México, 6 de octubre 2011.
All images are for Editorial Use only and they can not be copy, download or reproduced without permission. The open access to our Photo Library is for entertainment only. If you are interested in our materials for your blog/page/social network, please Contact Us.