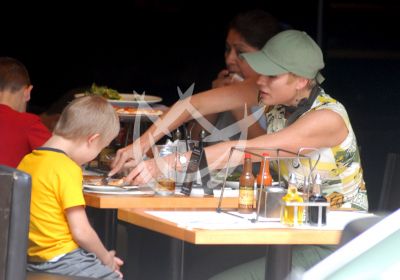 Lety Calderón ¡en familia!
July 04 2012
Leticia Calderón sale a comer pizza con sus hijos Carlo y Luciano en un restaurante de la capital mexicana, donde la actriz luce muy contenta al ver a sus pequeños disfrutar de su platillo favorito/México, julio, 2012.
All images are for Editorial Use only and they can not be copy, download or reproduced without permission. The open access to our Photo Library is for entertainment only. If you are interested in our materials for your blog/page/social network, please Contact Us.