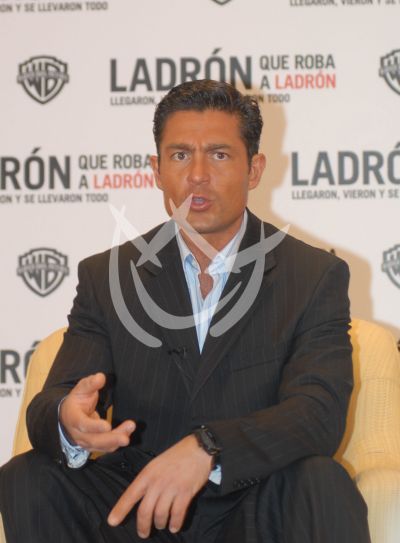 Colunga ¡en pantalla grande!
April 15 2008
Fernando Colunga, tras de 12 años de ausencia en la pantalla grande, regresa con la película "Ladrón que roba a ladrón" compartiendo créditos con Ivonne Montero, Gabriel Soto, Miguel Varoni y Saúl Lisazo, la cinta es una comedia que tiene como único objetivo entretener al público, ya ha tenido gran aceptación en el público latino de Estados Unidos y se estrenará el próximo 18 de abril en la República Mexicana/México, 15 de abril, 2008.
All images are for Editorial Use only and they can not be copy, download or reproduced without permission. The open access to our Photo Library is for entertainment only. If you are interested in our materials for your blog/page/social network, please Contact Us.