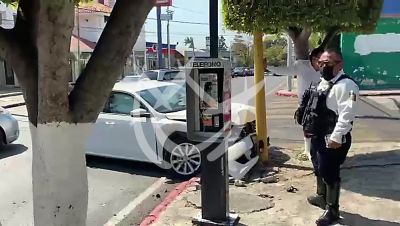 Roberto Ballesteros ¡choca!
January 26
Roberto Ballesteros es víctima de un accidente automovilístico luego de que un Audi que se pasó el alto se impactara contra su Jetta color blanco. Autoridades indicaron que el actor no sufrió lesiones, sólo el susto, y daños en su vehículo/Cuernavaca, Morelos, 25 de enero 2021.
All images are for Editorial Use only and they can not be copy, download or reproduced without permission. The open access to our Photo Library is for entertainment only. If you are interested in our materials for your blog/page/social network, please Contact Us.