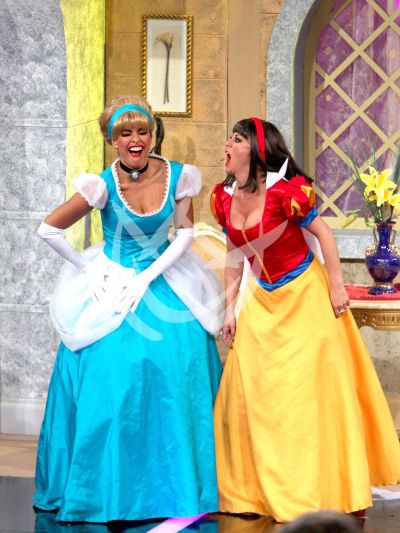 Galilea y Roxana ¡princesas!
October 30 2009
Galilea Montijo se vistió de Cenicienta en la parodia que hizo junto con Roxana Castellanos (Blanca Nieves) en el programa "Hazme Reír y Serás Millonario", el nuevo reality show de humor de Televisa donde cinco equipos, cada uno integrado por un famoso, un comediante y un "ilustre desconocido" del público compiten por el premio mayor a beneficio de una causa noble/México, 19 de abril 2009.
All images are for Editorial Use only and they can not be copy, download or reproduced without permission. The open access to our Photo Library is for entertainment only. If you are interested in our materials for your blog/page/social network, please Contact Us.