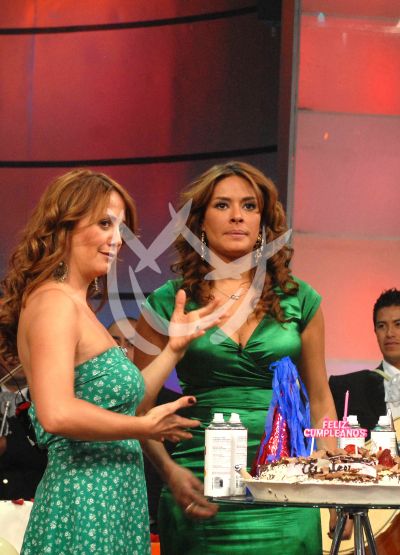 Galilea ¡felíz cumple!
June 05 2009
Galilea Montijo festeja su cumpleaños número 36 en el programa Hoy, que termina su etapa bajo la producción de Roberto Romagnoli. Andrea Legarreta, Raúl Araiza, Ernesto Laguardia y Anette Cuburo cantaron las mañanitas a su compañera de conducción, mientras que su novio, el Doctor Krasovsky la esperaba detrás del escenario/México, 05 de junio, 2009.
All images are for Editorial Use only and they can not be copy, download or reproduced without permission. The open access to our Photo Library is for entertainment only. If you are interested in our materials for your blog/page/social network, please Contact Us.