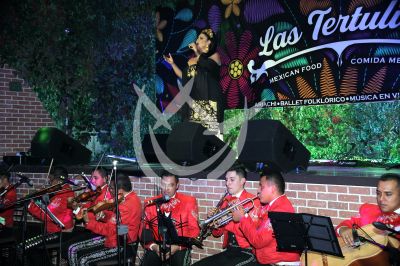 Alejandra Ávalos no tiene Nada Personal ¿con Luis Miguel?
April 13
Alejandra Ávalos presenta el video de su sencillo "Nada Personal", con el cual le rinde un homenaje a Armando Manzanero. Durante la conferencia, la cantante aseguró que Luis Miguel grabó el tema "Tengo Todo Excepto A Ti" pensando en ella, pues nunca pudo conquistarla/México, 12 de abril 2021.
All images are for Editorial Use only and they can not be copy, download or reproduced without permission. The open access to our Photo Library is for entertainment only. If you are interested in our materials for your blog/page/social network, please Contact Us.