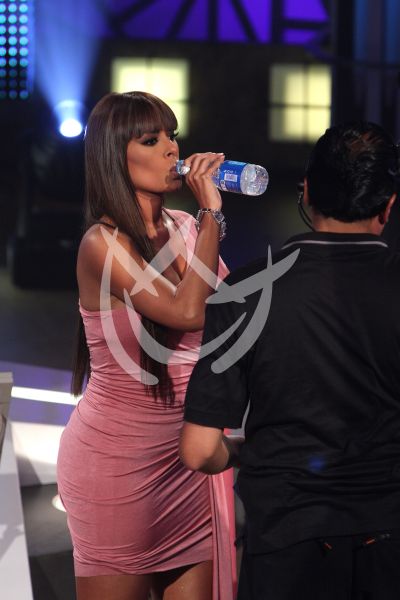 Galilea ¡caras y gestos!
May 21 2008
Galilea Montijo es captada durante sus momentos fuera de cuadro, tiempo que aprovecha para acomodar su vestido, tomar agua, corregir la iluminación y respirar profundamente, todo esto, durante el primer capítulo de "¿Cuánto quieres perder?" un reality show con 14 participantes que tienen como único objetivo el bajar de peso y con ello lograr un mejor estilo de vida, contando con el apoyo de un equipo médico, nutriólogos y especialistas en obesidad/México, 18 de mayo, 2008.
All images are for Editorial Use only and they can not be copy, download or reproduced without permission. The open access to our Photo Library is for entertainment only. If you are interested in our materials for your blog/page/social network, please Contact Us.