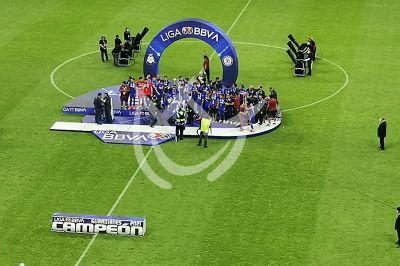 ¡Cruz Azul es campeón!
May 31
Cruz Azul rompe su famosa maldición y luego de 23 años se corona campeón del futbol mexicano en la final que disputó contra Santos en el Estadio Azteca/México, 30 de mayo 2021.
All images are for Editorial Use only and they can not be copy, download or reproduced without permission. The open access to our Photo Library is for entertainment only. If you are interested in our materials for your blog/page/social network, please Contact Us.