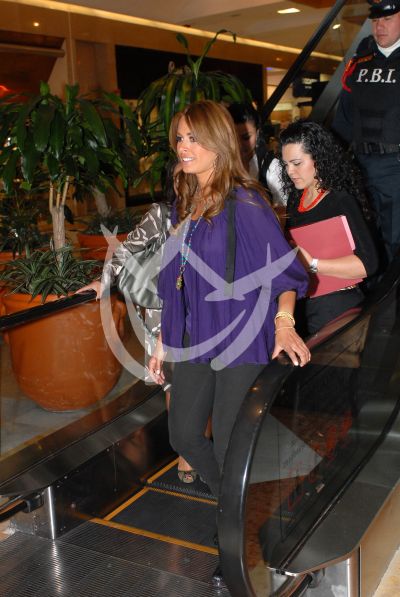 Galilea ¡reconocida!
March 20 2009
Galilea Montijo recibe reconocimiento de una tienda departamental por su labor social al recaudar medio millón de pesos a favor de Granitito de Arena, fundación que ayuda a gente de la tercera edad y en etapa terminal, con la venta de ropa y accesorios que la conductora realizó el mes pasado/México, 19 de marzo, 2009.
All images are for Editorial Use only and they can not be copy, download or reproduced without permission. The open access to our Photo Library is for entertainment only. If you are interested in our materials for your blog/page/social network, please Contact Us.