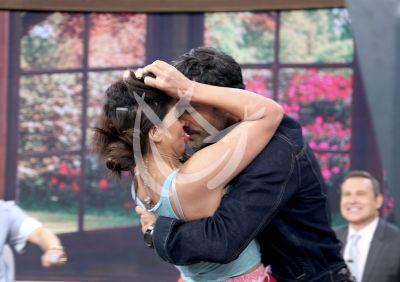 Luis Roberto Guzmán con Mela in love!
May 31
Itatí Cantoral y Luis Roberto Guzmán visitan el matutino "Despierta América" para compartir detalles de su telenovela "La Mexicana y el Güero" (Univision), que estelarizan junto con Juan Soler a partir de esta noche en Estados Unidos/Miami, 31 de mayo 2022.
All images are for Editorial Use only and they can not be copy, download or reproduced without permission. The open access to our Photo Library is for entertainment only. If you are interested in our materials for your blog/page/social network, please Contact Us.