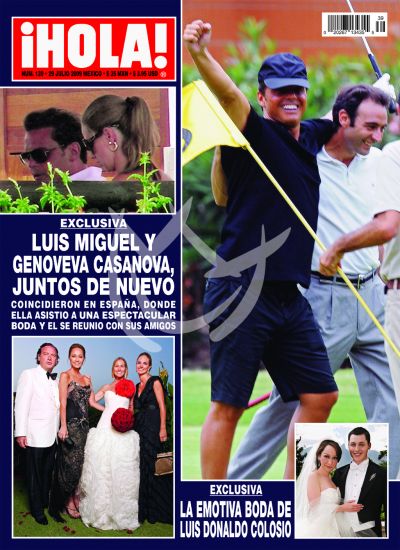 Luismi y Genoveva en Hola!
July 23 2009
Luis Miguel y la socialité Genoveva Casanova fueron captados nuevamente juntos en Tenerife, España, según lo publica la edición de la revista Hola! México esta semana. El Sol y la socialité ya habían aparecido juntos hace dos semanas en Florencia, Italia, y esto acrecientan los rumores de la ruptura del cantante con Aracely Arámbula/México, 22 de julio 2009.
All images are for Editorial Use only and they can not be copy, download or reproduced without permission. The open access to our Photo Library is for entertainment only. If you are interested in our materials for your blog/page/social network, please Contact Us.