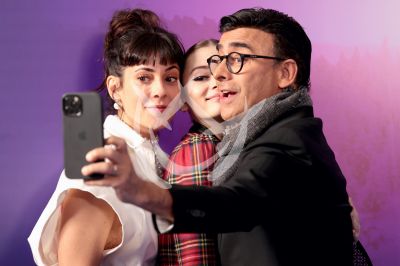 Adal Ramones y Eva Ugarte ¡selfie!
November 12 2022
Adal Ramones se toma una selfie con sus compañeras Eva Ugarte e Isa Montalbán y Matías Janick en la premier en la capital española de "Reyes contra Santa", película que el mexicano protagoniza con Andrés Almeida (Santa) y Eva Ugarte, bajo la dirección de Paco Caballero/Madrid, 12 de noviembre 2022.
All images are for Editorial Use only and they can not be copy, download or reproduced without permission. The open access to our Photo Library is for entertainment only. If you are interested in our materials for your blog/page/social network, please Contact Us.