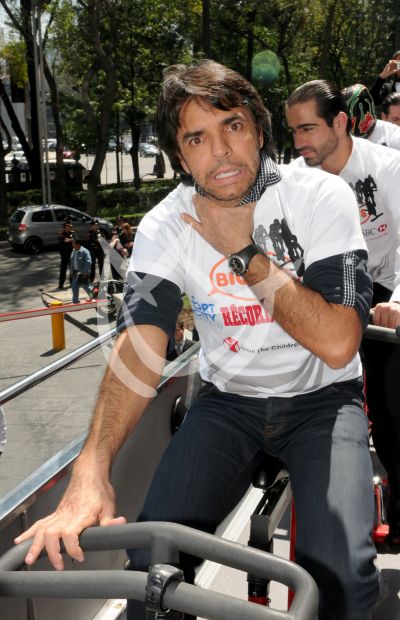 Eugenio ¡pedalélale!
February 26 2010
Eugenio Derbéz da inicio a la segunda edición del "Bicibus 2010", programa que promueve la quema de calorías para convertirlas en dinero con apoyo de una institución bancaria. A través de la instalación de 20 bicicletas en el "Turibus" y un equipo de sonido para amenizar el trayecto, la gente podrá pedalear por 30 minutos y así quemar calorías en apoyo a niños desprotegidos/México, 25 de febrero, 2010.
All images are for Editorial Use only and they can not be copy, download or reproduced without permission. The open access to our Photo Library is for entertainment only. If you are interested in our materials for your blog/page/social network, please Contact Us.