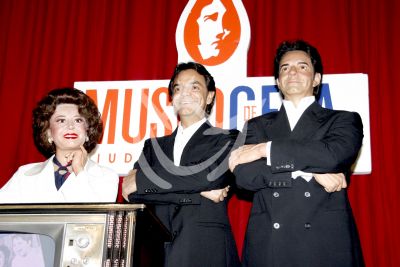 Eugenio de cera ¡en familia!
July 27 2009
Eugenio Derbez devela su escultura de cera y la de su madre, Doña Sylvia Derbez (q.e.p.d.), que se exhibirán en el Museo de Cera de la Ciudad de México. El cómico, visiblemente emocionado, estuvo acompañado de su familia: sus hijos Ashley y Vadhir Alejandro, así como de su hermana Sylvia Eugenia y su sobrina, además de su novia Alessandra /México, 23 de julio, 2009.
All images are for Editorial Use only and they can not be copy, download or reproduced without permission. The open access to our Photo Library is for entertainment only. If you are interested in our materials for your blog/page/social network, please Contact Us.