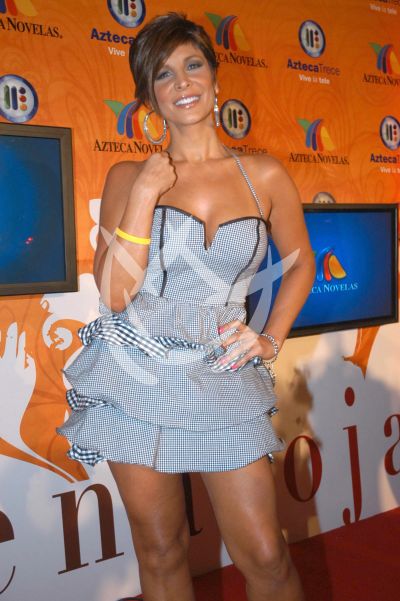 Lorena ¡llena de vida!
May 27 2010
Lorena Rojas reapareció llena de vida ante los medios para anunciar su regreso a la televisión mexicana con una telenovela de TVAzteca. Sin revelar ni el nombre ni el tema del nuevo melodrama, la actriz se mostró orgullosa y agradecida con la televisora que le dio éxitos como "Azul Tequila" y "Como en el Cine". Recuperada del cáncer de seno que sufrió, y luego de que Telemundo quisiera bajarle el salario por su enfermedad para recontratarla, aseguró que "mi talento no se basa en un par de tetas y estoy cien por ciento curada ya", aunque continúa bajo tratamiento médico/México, 26 de mayo 2010.
All images are for Editorial Use only and they can not be copy, download or reproduced without permission. The open access to our Photo Library is for entertainment only. If you are interested in our materials for your blog/page/social network, please Contact Us.