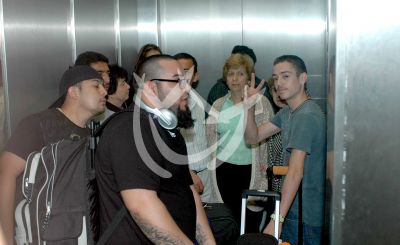 Pee Wee, whazz up, jo!
October 16 2006
Seguimos a Pee Wee hasta el elevador a su llegada a México, donde ofrecerá unos conciertos con los Kumbia All Starz de A.B. Quintanilla, y conseguimos que nos hiciera el saludo de paz y amor/México, 15 octubre 2006.
All images are for Editorial Use only and they can not be copy, download or reproduced without permission. The open access to our Photo Library is for entertainment only. If you are interested in our materials for your blog/page/social network, please Contact Us.