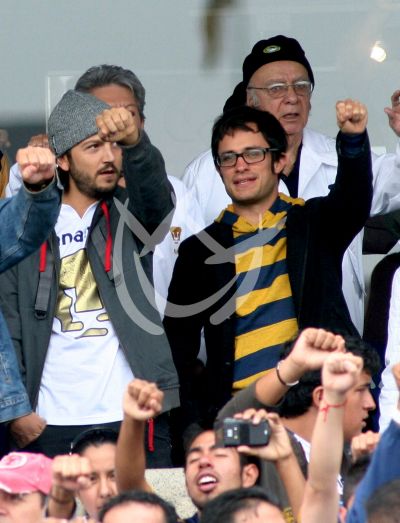 Diego y Gael ¡Pumas gol!
December 20 2014
Diego Luna y Gael García Bernal levantan el puño en señal de apoyo a los Pumas de la UNAM, del que son seguidores fieles, en el partido contra el América en el Estadio de Ciudad Universitaria que terminó con empate a 1. Los "charolastras" presentarán en el Festival de Cine de Morelia su nueva cinta juntos "Rudo y Cursi" que trata sobre futbol/México, 6 octubre 2008.
All images are for Editorial Use only and they can not be copy, download or reproduced without permission. The open access to our Photo Library is for entertainment only. If you are interested in our materials for your blog/page/social network, please Contact Us.