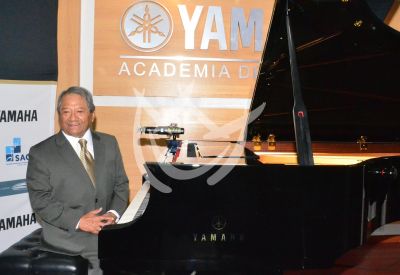 Manzanero ¡palomazo!
February 22 2012
Armando Manzanero, Aleks Syntek y Mario Domm, éste último del grupo Camila, estrenaron un piano donado por la empresa Yamaha al Centro Cultural Roberto Cantoral, que busca proyectar a los compositores mexicanos/México, 22 de febrero 2012.
All images are for Editorial Use only and they can not be copy, download or reproduced without permission. The open access to our Photo Library is for entertainment only. If you are interested in our materials for your blog/page/social network, please Contact Us.