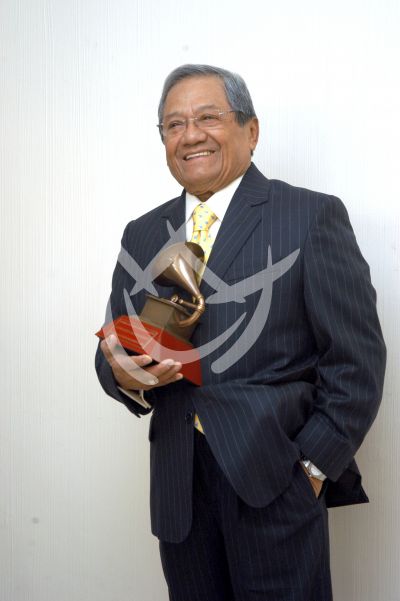 Manzanero ¡excelente!
January 25 2011
Armando Manzanero recibe su Grammy Latino a la Excelencia 2010, luego de dos meses de celebrada la ceremonia oficial en Las Vegas, a la cual no pudo asistir. En un hecho único, el cantautor mexicano, acompañado de su actual pareja, recibió su gramófono en las instalciones de la Sociedad de Autores y Compositores por más de 50 años haciendo música. "Me siento inmensamente orgulloso"/México, 25 de enero 2011.
All images are for Editorial Use only and they can not be copy, download or reproduced without permission. The open access to our Photo Library is for entertainment only. If you are interested in our materials for your blog/page/social network, please Contact Us.