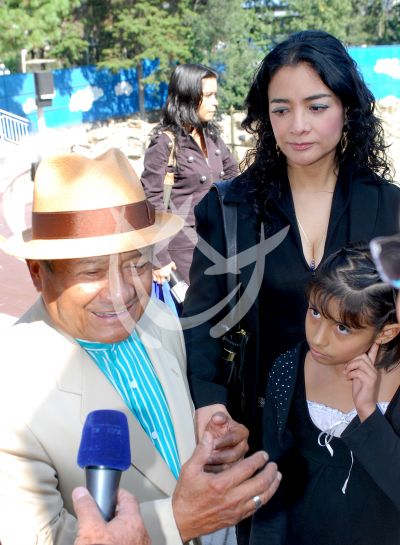 Manzanero ¿cuál demanda?
October 16 2009
Armando Manzanero acude acompañado de su nueva pareja, cuyo nombre no quiso revelar, y su hija a la inauguración de Dolphin Discovery, el nuevo delfinario del parque Six Flags en la Ciudad de México, del que fue padrino junto con el elenco de la telenovela "Atrévete a Soñar". El compositor yucateco negó darle importancia a la demanda de un autor peruano en su contra por plagio/México, 15 de octubre 2009.
All images are for Editorial Use only and they can not be copy, download or reproduced without permission. The open access to our Photo Library is for entertainment only. If you are interested in our materials for your blog/page/social network, please Contact Us.