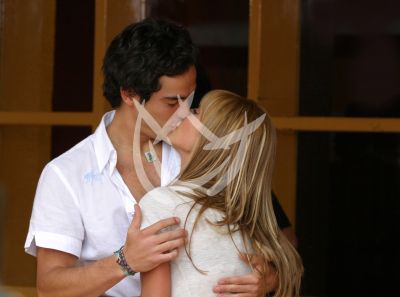 Anahí y Poncho Herrera ¡beso!
July 11 2006
ANAHÍ no se ha relacionado sentimentalmente con ninguna de sus parejas en telenovela: ni Kuno Becker (Amor a Mil por Hora), ni Aarón Díaz (Clase 406) ni tampoco en "Rebelde", a pesar de protagonizar candentes escenas de besos, con PONCHO HERRERA/México, 2006.
All images are for Editorial Use only and they can not be copy, download or reproduced without permission. The open access to our Photo Library is for entertainment only. If you are interested in our materials for your blog/page/social network, please Contact Us.