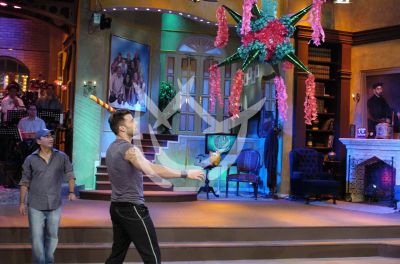 Ricky ¡dale, dale, dale!
November 29 2006
Ricky Martin le pega a la piñata tradicional mexicana en el programa de televisión "Otro Rollo". y habla de su nuevo disco "MTV Unplugged: Ricky Martin", además de anunciar que para el 2008 producirá un documental sobre el abuso a los niños/México, 28 de noviembre 2006.
All images are for Editorial Use only and they can not be copy, download or reproduced without permission. The open access to our Photo Library is for entertainment only. If you are interested in our materials for your blog/page/social network, please Contact Us.