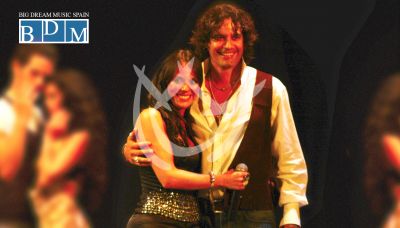 Mario Cimarro ¡musical!
June 11 2009
Mario Cimarro llevó a España su show musical "Tu Deseo", con su co-protagonista de "El Cuerpo del Deseo", Vanessa Villela, ofreciendo conciertos en Tenerife (Canarias) y Málaga. El actor cubano de "Gata Salvaje" y "Pasión de Gavilanes" tiene plaenado volver en otoño a ofrecer más conciertos y compartir con sus clubes de fans de Europa en un evento privado/Tenerife, Canarias, junio 2009.
All images are for Editorial Use only and they can not be copy, download or reproduced without permission. The open access to our Photo Library is for entertainment only. If you are interested in our materials for your blog/page/social network, please Contact Us.