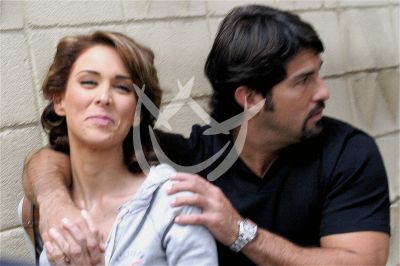 Jackie y Carmona ¡out!
December 23 2013
Jacqueline Bracamontes sale feliz de la mano de Arturo Carmona, tratando de evitar a la cámara, saliendo de una locación de la telenovela "Heridas de Amor", que la actriz protagoniza. La relación de Jacky con el ex de Alicia Villarreal terminó a las pocas semanas/México, 19 septiembre 2006.
All images are for Editorial Use only and they can not be copy, download or reproduced without permission. The open access to our Photo Library is for entertainment only. If you are interested in our materials for your blog/page/social network, please Contact Us.