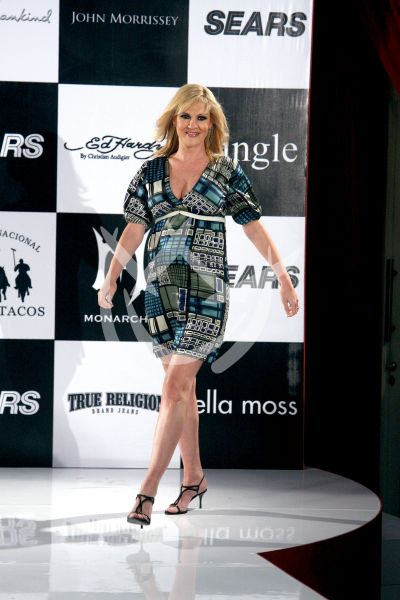 Chantal ¡embarazo fashion!
November 20 2008
Chantal Andere luce con orgullo su avanzado embarazo en la pasarela "Contemporary Celebrity Nights", organizada por Sears en la exclusiva tienda Ferrari&Masserati México. Un grupo de celebridades modelaron las mejores marcas contemporáneas de moda casual, escogidas por ellos mismos, dejando atrás el glamour de los vestidos de coctel para dar paso a jeans, camisetas y atuendos juveniles y desenfadados/México, 19 noviembre 2008.
All images are for Editorial Use only and they can not be copy, download or reproduced without permission. The open access to our Photo Library is for entertainment only. If you are interested in our materials for your blog/page/social network, please Contact Us.