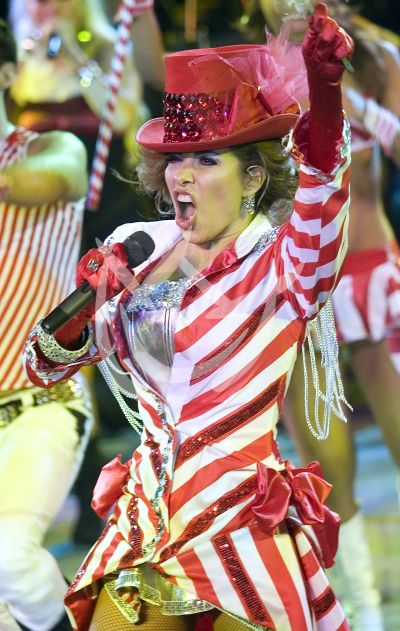 Gloria antes del ¡sí!
February 12 2013
Gloria Trevi durante su concierto en Querétaro, México, dónde anuncia que será el último como soltera, pues ya se prepara para dar el sí el próximo jueves. "Esta noche de verdad es para mí una de las más emocionantes del año porque esta noche aquí contigo, aquí en Querétaro va a ser mi última vez, mi última vez antes de casarme", comentó la intérprete de "Todos me miran"/México, 12 de diciembre, 2009.
All images are for Editorial Use only and they can not be copy, download or reproduced without permission. The open access to our Photo Library is for entertainment only. If you are interested in our materials for your blog/page/social network, please Contact Us.