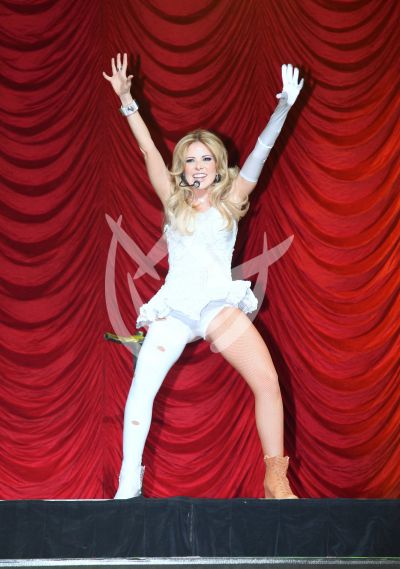 La Trevi por sus Gue...
February 12 2013
Gloria Trevi trae su gira "Gloria en Vivo" a Miami, donde además de confesar a Mezcalent.com si le pegó la crisis de los 40, la regiomontana agradeció con su particular estilo a sus fans. ""Si estoy en este escenario no es porque sea la más bonita, o la que tenga más palancas, si estoy en este escenario es por tus gue..."/Miami, 14 de abril 2012.
All images are for Editorial Use only and they can not be copy, download or reproduced without permission. The open access to our Photo Library is for entertainment only. If you are interested in our materials for your blog/page/social network, please Contact Us.