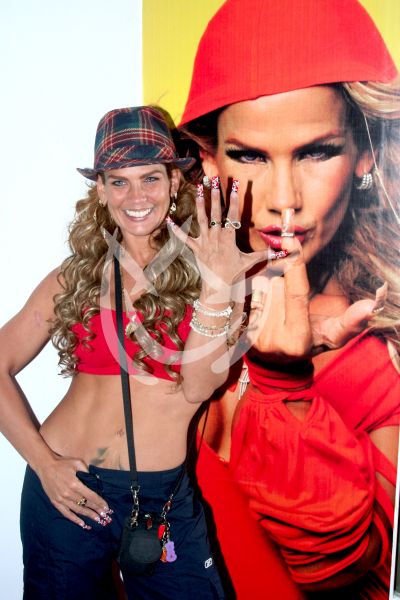 Niurka ¡saca las uñas!
November 21 2012
Niurka inaugura su Niurka's Nail Saloon, una estética de uñas especializada en el tratamiento y decoración de las manos profesional exclusiva para toda ocasión. La actriz, vedette, cantante y ahora empresaria promete atención personal y precios económicos. "Lo hice porque mis fans y público que cree en mí me lo sugirió; hay hasta para caballeros, así que a mis amigos gays aquí los espero", dijo/México, 22 enero 2009.
All images are for Editorial Use only and they can not be copy, download or reproduced without permission. The open access to our Photo Library is for entertainment only. If you are interested in our materials for your blog/page/social network, please Contact Us.