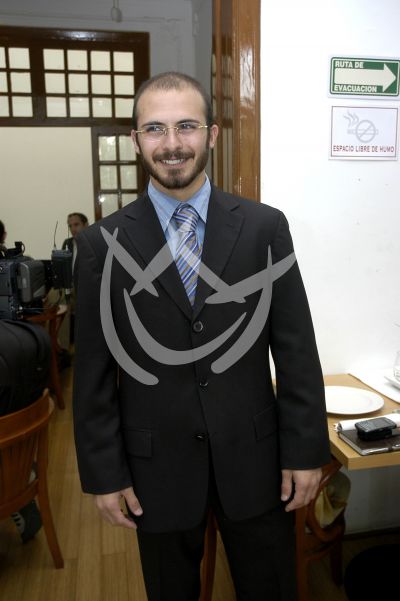 Imanol ¡Código de Ayuda!
October 06 2009
Imanol se suma Gabriela Goldsmith y Claudia Lizaldi en su búsqueda de ayudar a los niños de la calle en conjunto con la fundación "Código Ayuda",a través de la idea "Porque ayudar es hoy una primera necesidad". El programa consistirá en la organización de un desayuno cada tres meses, donde figuras del espectáculo abordarán un tema específico, para que los niños de la calle luchen por un mejor nivel de vida/México, 06 de octubre, 2009.
All images are for Editorial Use only and they can not be copy, download or reproduced without permission. The open access to our Photo Library is for entertainment only. If you are interested in our materials for your blog/page/social network, please Contact Us.