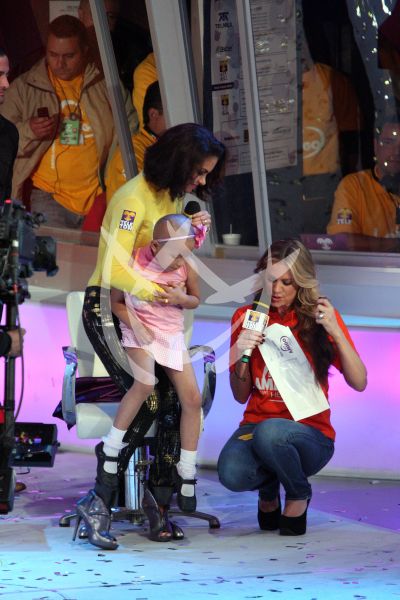 Lucero ¡corte de pelo!
December 08 2009
Lucero se corta el cabello para ser la primera persona en donarlo al Pelotón, programa que se sumo a Teletón 2009, para la recaudación de cabello con el fin de la realización de pelucas quirúrgicas para niños enfermos de cáncer, que pierden su cabello a causa de las quimioterapias/México, 04 de diciembre, 2009.
All images are for Editorial Use only and they can not be copy, download or reproduced without permission. The open access to our Photo Library is for entertainment only. If you are interested in our materials for your blog/page/social network, please Contact Us.