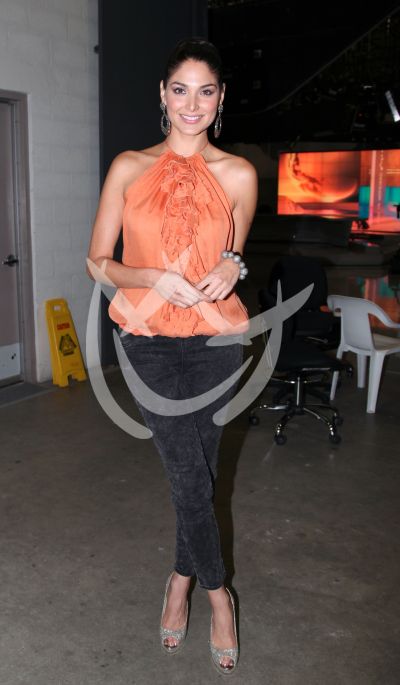 Blanca Soto ¿cuál novio?
May 14 2012
Blanca Soto defiende el cambio de horario de su telenovela "Talisman" por Univision, "los ratings siempre han sido buenos", y esquivó cualquier pregunta sobre su supuesto novio, Christopher Esqueda, con una sonrisa. "¿Sí? ¿Dónde? ¡Qué chismosos!", dijo a Mezcalent.com durante el anuncio de los nominados a Premios Juventud 2012/Miami, 15 de mayo 2012.
All images are for Editorial Use only and they can not be copy, download or reproduced without permission. The open access to our Photo Library is for entertainment only. If you are interested in our materials for your blog/page/social network, please Contact Us.