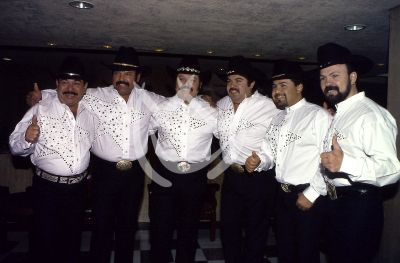 Ramón Ayala ¡en libertad!
December 17 2009
Ramón Ayala recupera su libertad, luego de haber sido detenido en una fiesta junto con otras 40 personas luego de una balacera. El cantante fue contratado para amenizar el evento, donde según varios medios de comunicación, se encontraba Edgar Valadez, alias "La Barbie", quien es señalado de ser uno de los operadores del cartel de los Beltrán Leyva. Foto Archivo/México, 17 de diciembre, 2009.
All images are for Editorial Use only and they can not be copy, download or reproduced without permission. The open access to our Photo Library is for entertainment only. If you are interested in our materials for your blog/page/social network, please Contact Us.