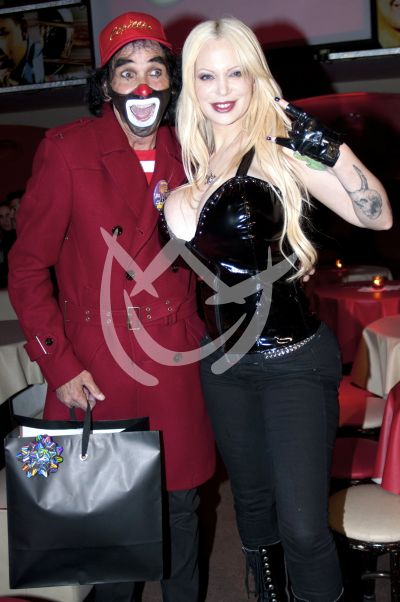 Cepillín y Sabrina ¡payasos!
February 08 2012
Ricardo González "Cepillín" celebra sus 66 años de vida y 41 de trayectoria artística en compañía de familiares y amigos como Sabrina Sabrok. Recuperado del infarto que sufrió hace unos meses y actualmente ocupado con su Circo, el "Payasito de la Tele" está agradecido con la vida. "Hoy es el mejor día de mi existencia"/México, 7 de febrero 2012.
All images are for Editorial Use only and they can not be copy, download or reproduced without permission. The open access to our Photo Library is for entertainment only. If you are interested in our materials for your blog/page/social network, please Contact Us.