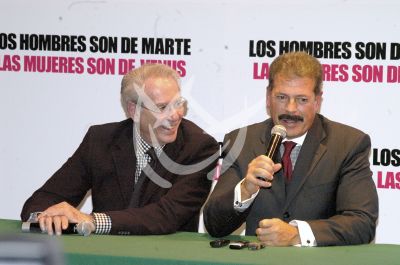 Sergio y Otto ¡de Marte!
February 02 2012
Sergio Goyri y Otto Sirgo montan "Los Hombres son de Marte, las Mujeres de Venus" en el que exponen de manera cómica y creativa las diferencias entre los sexos y los conflictos en pareja en el Polyforum Cultural Siqueiros/México, 2 de febrero 2012.
All images are for Editorial Use only and they can not be copy, download or reproduced without permission. The open access to our Photo Library is for entertainment only. If you are interested in our materials for your blog/page/social network, please Contact Us.