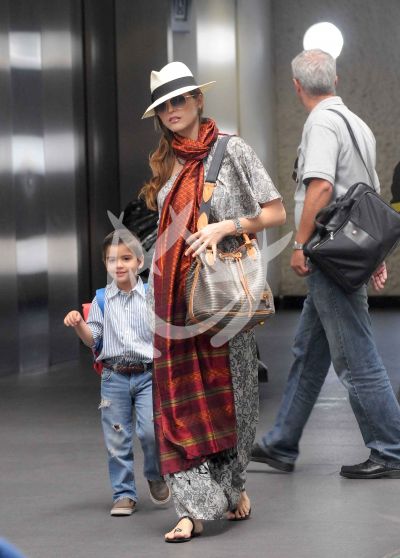 Ana Bárbara ¡péinese mijo!
January 08 2015
Ana Bárbara con su hijo José María, de 4 años, producto de su matrimonio ya terminado con "El Pirru", antes de tomar un vuelo en el aeropuerto capitalino. La Reina Grupera anunció que se mudará a Miami con su familia para seguir de cerca los estudios de su hijo Emiliano/México, 22 de julio 2011.
All images are for Editorial Use only and they can not be copy, download or reproduced without permission. The open access to our Photo Library is for entertainment only. If you are interested in our materials for your blog/page/social network, please Contact Us.