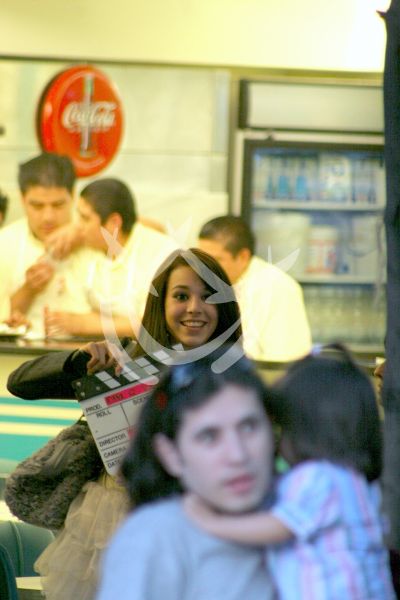 Danna Paola ¡acción!
October 20 2010
Danna Paola fue captada por nuestra cámara infraganti mientras grababa unas escenas de su reality show, en el que siguen en video la vida cotidiana de la estrella de "Miss XV". Danna, al verse expuesta, tomó una cámara y literalmente nos paparazzeó/México, 19 de octubre 2010.
All images are for Editorial Use only and they can not be copy, download or reproduced without permission. The open access to our Photo Library is for entertainment only. If you are interested in our materials for your blog/page/social network, please Contact Us.