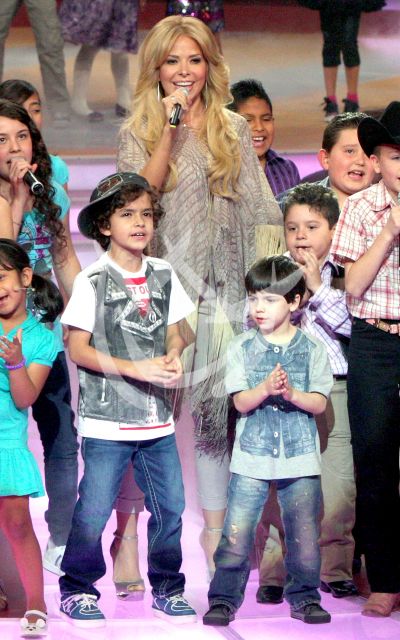 Gloria Trevi e hijos ¡gigantes!
March 28 2011
Gloria Trevi fue la estrella del programa de estreno de "Pequeños Gigantes" en Televisa. Conducido por Galilea Montijo, el concurso infantil busca proyectar a los nuevos talentos nacionales. Durante la emisión, La Trevi presentó su nuevo álbum "Gloria" y se hizo acompañar de sus hijos Angel Gabriel (con gorra), de 9 años, y Armando Miguel, de 5 años y ¡muy animado!/México, 27 de marzo 2011.
All images are for Editorial Use only and they can not be copy, download or reproduced without permission. The open access to our Photo Library is for entertainment only. If you are interested in our materials for your blog/page/social network, please Contact Us.