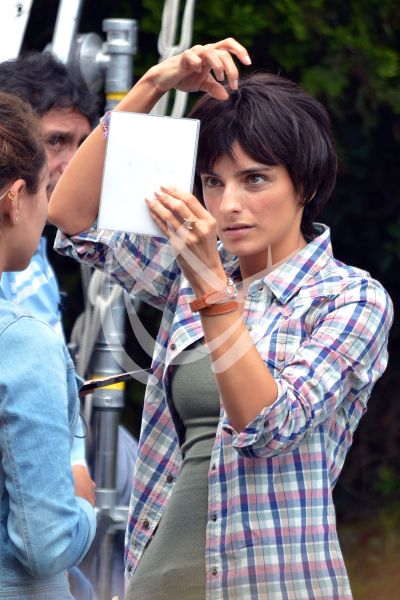 Aislinn ¡y ese pelo!
September 07 2015
Aislinn Derbéz encabeza junto con José María de Tavira, Ilse Salas y Fabiola Campomanes la cinta "Qué Pena tu Vida", que celebró su claquetazo de inicio del rodaje de la versión mexicana del éxito homónimo chileno de Nicolás López/México, 5 de septiembre 2015.
All images are for Editorial Use only and they can not be copy, download or reproduced without permission. The open access to our Photo Library is for entertainment only. If you are interested in our materials for your blog/page/social network, please Contact Us.