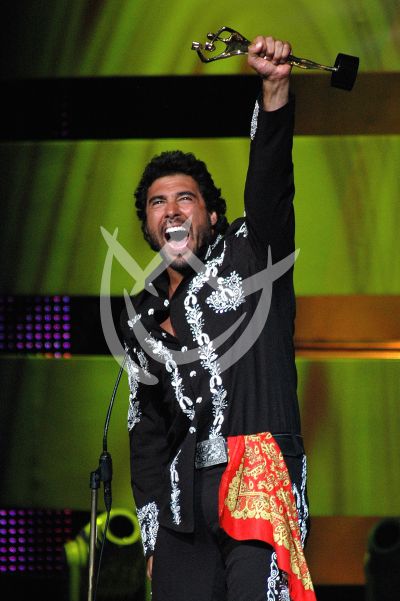 Eduardo dice ¡Gaviota!
September 24 2015
Eduardo Yañez llama a ¡Gaviota! al recibir el galardón como mejor actor por su personaje en "Destilando Amor" durante la entrega de los Premios TVyNovelas 2008, celebrados en el recién inaugurado Mundo Imperial, en la zona más exclusiva del puerto de Acapulco, Guerrero/México, 27 abril 2008.


All images are for Editorial Use only and they can not be copy, download or reproduced without permission. The open access to our Photo Library is for entertainment only. If you are interested in our materials for your blog/page/social network, please Contact Us.