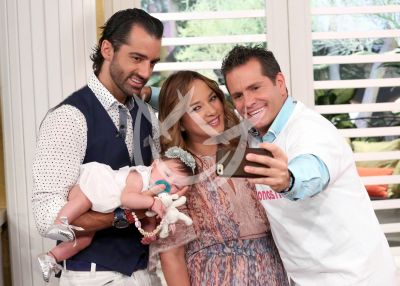 Adamari con Alaia ¡selfie!
December 30 2015
Diego Schoenning se toma una selfie con Adamari López, quien regresó al matutino "Un Nuevo Día" para presentar, acompañada de su pareja Tony Costa, a su hija Alaia, quien fue recibida por todos sus "tíos" y tuvo una de sus primeras selfies en un estudio de tv/Miami, 6 de julio de 2015.
All images are for Editorial Use only and they can not be copy, download or reproduced without permission. The open access to our Photo Library is for entertainment only. If you are interested in our materials for your blog/page/social network, please Contact Us.